The real reason is much more simple. Dogs eat sheep poo because they are scavengers and it is an easy source of food. When there are no other options available, dogs will turn to eat anything they can find including sheep poo.
There are a few reasons why dogs might eat sheep poo.
One reason could be that they're attracted to the smell.
Another possibility is that they think it's food. Sheep poo can contain a lot of nutrients that are beneficial to dogs, so it's not surprising that they would want to eat it.
Some dogs just like the taste!
Whatever the reason, it's important to make sure your dog doesn't have access to sheep poo, as it can cause them to become sick.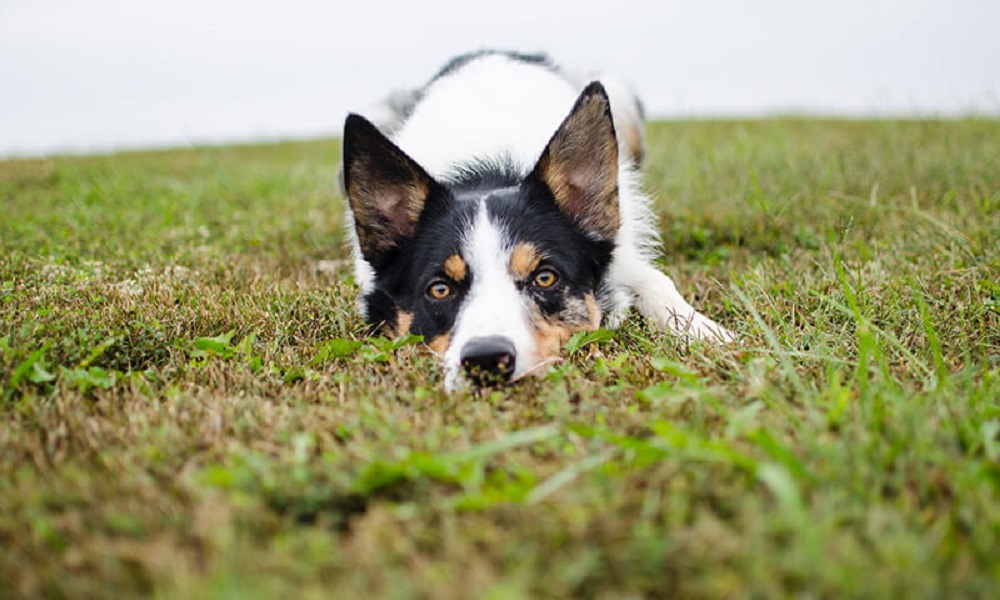 What Happens If My Dog Eats Sheep Poo?
It's not uncommon for dogs to be attracted to feces, including sheep droppings, which is a behavior known as coprophagia. While this behavior is generally not harmful, there are some risks associated with a dog consuming feces, including sheep poop:
Digestive Upset

: Eating feces can lead to gastrointestinal upset, including diarrhea, vomiting, and stomach discomfort.
Parasite Transmission

: Sheep feces can contain parasites that may be transmitted to your dog, leading to various health issues. It's essential to keep your dog's vaccinations and deworming schedule up to date.
Nutritional Imbalance

: While sheep droppings are not toxic, they do not provide any nutritional benefits and can displace more balanced and nutritious food in your dog's diet.
Behavioral Concerns

: Coprophagia may indicate an underlying behavioral issue or nutritional deficiency in your dog, so it's a good idea to discuss this behavior with your veterinarian.
To discourage coprophagia and protect your dog's health, it's essential to supervise them, provide a balanced and nutritious diet, and keep their environment clean.
If your dog persistently eats feces, consult your veterinarian to rule out any underlying health issues or deficiencies and seek advice on how to manage the behavior.
How Do I Stop My Dog Eating Sheep Poo?
If you're finding that your dog is regularly eating sheep poo, there are a few things you can do to try and stop this behavior.
First, keep your dog on a leash when around sheep or in areas where they may roam. This will help to prevent them from getting close enough to the sheep to eat their droppings.
Secondly, continue to train your dog with basic obedience commands such as "sit" and "stay." By reinforcing good behavior, your dog will be less likely to engage in activities like eating sheep poo.
Finally, make sure that your dog is getting plenty of exercise and attention from you; a tired dog is less likely to seek out mischief. If you follow these steps, you should see a reduction in your dog's Sheep Poo Eating habits!
Why Do Dogs Eat Horse And Sheep Poo?
There are a variety of reasons why dogs eat horse and sheep poo. Some dogs do it because they enjoy the taste or texture of the feces. Others may do it out of boredom or curiosity.
Some dogs may also eat horse and sheep poo in an attempt to fulfill their nutritional needs. While there are a number of possible explanations for why dogs eat horse and sheep poo, the most likely reason is that they simply enjoy the taste or texture of the feces.
This is especially common in young puppies who are exploring their surroundings and trying new things. Some adult dogs may also enjoy eating horse and sheep poo for its taste or texture.
If your dog is eating horse and sheep poo on a regular basis, it's important to have them checked by a veterinarian to rule out any underlying health problems.
In some cases, Dogs may eat poop as part of a medical condition called pica. Pica is an urge to eat non-food items such as dirt, sand, or feces.
What Should I Do If My Dog Eats Animal Poop?
If your dog eats animal poop, the best thing to do is to take them to the vet as soon as possible. If they are showing any signs of illness, such as vomiting or diarrhea, it is important to get them seen by a professional right away.
There are a few things you can do at home to help prevent your dog from eating animal poop in the future.
First, make sure they are well-fed and have plenty of toys and chews available to keep them occupied.
Secondly, keep your yard clean and free of any feces so that there is nothing for them to eat.
Finally, train your dog with positive reinforcement so that they know not to eat anything that isn't food.
How to Stop My Dog Eating Sheep Poo?
Stopping your dog from eating sheep feces, or any other type of feces (a behavior known as coprophagia), can be challenging but is manageable with consistent training and precautions. Here are some steps to help curb this behavior:
Clean Up Sheep Droppings: Keep the area where your dog plays or roams free from sheep feces. Regularly clean up after the sheep or other animals if possible. This will limit your dog's access to feces.
Training: Teach your dog basic commands like "leave it" or "drop it." Use these commands when you catch your dog trying to eat feces and reward them with praise and treats when they respond appropriately.
Aversion Products: There are commercial products available that you can apply to feces, making them less appealing to your dog. These products typically have a strong taste or odor that dogs find unappealing.
Maintain a Balanced Diet: Ensure your dog is receiving a well-balanced and nutritious diet. Sometimes, coprophagia can be a sign of nutritional deficiencies.
Behavioral Training: In some cases, you may need to work with a professional dog trainer or behaviorist to address the coprophagia if it is deeply ingrained.
Remember that it may take time and patience to successfully stop this behavior. Be consistent in your efforts, and always use positive reinforcement when your dog responds appropriately.
Dog Has Diarrhea After Eating Sheep Poo
If your dog has diarrhea after eating sheep poo, don't panic! This is a common occurrence and usually nothing to worry about. However, if diarrhea persists or is accompanied by other symptoms, it's best to consult your veterinarian.
There are a few reasons why your dog may have diarrhea after eating sheep poo.
The most likely explanation is that they ate too much and their stomach can't handle it. Dogs are attracted to the smell of sheep poo because it contains high levels of protein and fat. While this can be a good thing in moderation, too much can lead to digestive problems.
Another possibility is that the sheep poo was contaminated with bacteria or parasites. These can cause gastrointestinal issues in dogs, so it's important to have your pet checked out by a vet if you suspect this may be the case.
Fortunately, most cases of diarrhea after eating sheep poo are nothing to worry about and will resolve on their own within a day or two. If your dog is still having diarrhea after 48 hours, or if it develops other symptoms like vomiting or lethargy.
Is Sheep Poo Harmful to Humans?
If you're wondering whether sheep poo is harmful to humans, the answer is yes and no. It all depends on how the poo is handled. If you come into contact with fresh sheep poo, it can contain bacteria that can cause stomach upsets or skin infections.
However, if the sheep poo has been properly composted, it poses no risk to humans and can actually be beneficial as a fertilizer for gardens.
Conclusion
According to experts, is that it's probably because they think it tastes good. Dogs are attracted to the smell of sheep poo, and once they start eating it they often can't stop.
While it might not be the most appetizing thing for us, humans, for dogs it's apparently quite delicious. So next time you see your dog chowing down on some sheep poo, don't be too grossed out they're just following their nose (and stomach)!