However, there is more to a dog's wants than just the basics. Dogs also want to feel like they are part of the family and not just an outsider. They want to be included in activities and have a sense of belonging.
Additionally, dogs need exercise and stimulation both mentally and physically. A bored dog is often an unhappy dog. Lastly, dogs simply want love and companionship. They crave human interaction and being made to feel special.
At the end of the day, we can all learn a lot from our furry friends about what it means to be happy. Make sure your dog gets at least 30 minutes of exercise every day. Dogs also need a good diet. Just like people, they need nutritious food to stay healthy and happy.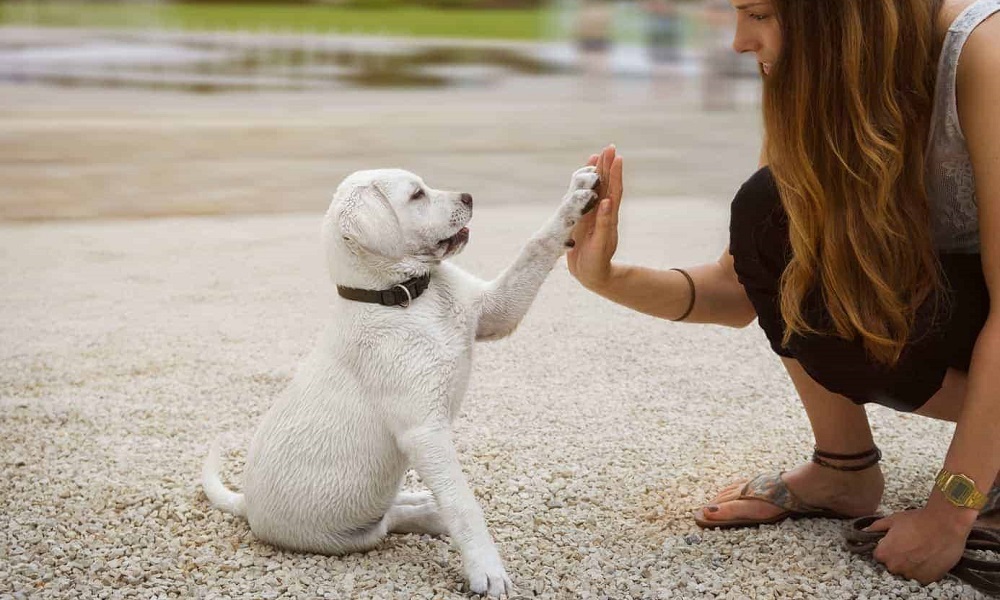 Talk to your veterinarian about what kind of food is best for your dog and make sure you're feeding them the right amount each day. Of course, dogs also need plenty of love and attention from their humans. They want to be petted and played with, and they love being included in family activities.
So take some time each day to show your dog how much you care, give them a belly rub or take them for a walk around the block. It will make their tail wag with happiness.
What Do Dogs Like the Most?
There's no definitive answer to this question since every dog is different and has unique preferences. However, there are some things that most dogs seem to enjoy and that you can use as a starting point when trying to figure out what your pooch likes the most. One of the things that dogs usually enjoy is being petted and scratched.
Many dogs will happily lie down and let you pet them all over their body, especially if you scratch them in just the right spot behind their ears! If your dog enjoys being petted, they're likely to also enjoy other forms of physical affection such as cuddles, belly rubs, and massages.
Another thing that most dogs like is food – specifically, treats! Dogs are highly food-motivated, so using treats is a great way to train them or get them to do tricks. However, even if your dog isn't being trained, they'll still probably appreciate a tasty treat now and then.
You can use this to your advantage by giving your dog a treat when they perform a behavior you like (such as sitting patiently while you put on their leash) or when they accomplish something difficult (like learning a new trick).
Dogs also generally enjoy spending time with their human companions, whether it's going for walks, playing fetch, or simply sitting next to you on the couch. They often form strong bonds with the people they spend the most time with and love nothing more than spending quality time with their favorite humans.
So if your dog seems happiest when they're around you, it's likely because they simply enjoy your company!
What Does My Dog Want from Me?
There are a few things that your dog might want from you, but the most important thing is love and attention. Dogs are social creatures who thrive on companionship and interaction with their owners. Without this, they can become bored, anxious, and even destructive.
One of the best ways to show your dog that you love them is to spend time with them playing, walking, or just cuddling on the sofa. This will help to build a strong bond between you and will keep them happy and content.
It's also important to make sure that you provide plenty of opportunities for mental stimulation as well as physical activity, puzzle toys, scent games, and training sessions are all great ways to keep their minds active.
Another thing that your dog may want from you is food! Most dogs enjoy eating (who doesn't?) so it's important to make sure that they have a healthy diet full of nutritious ingredients. Treats can also be a great way to show your dog some love, just remember not to overdo it or they may end up putting on unwanted weight.
So, in summary, what does your dog want from you? Love, attention, playtime, mental stimulation, and a healthy diet are all high up on the list. If you can provide these things then you're well on your way to being a fantastic pet parent!
What Makes a Dog Most Happy?
There are a number of things that make dogs happy. Perhaps most importantly, dogs are social creatures who love companionship and attention from their owners. They also enjoy having a comfortable place to sleep, plenty of delicious food and treats, and fun toys to play with.
A good walk or run is also sure to put a smile on your dog's face. In short, anything that makes you happy is likely to have the same effect on your furry friend!
What Do Dogs Love to Play With?
As much as we love our dogs, sometimes it's hard to understand what they love. Do they just want to be loved unconditionally? Or do they have specific things that make them happy?
When it comes to playtime, dogs generally love anything that their human companion is playing with. This could be a toy, a ball, or even just your hand! However, there are some toys that dogs seem to prefer over others.
Balls are always a popular choice for dogs of all ages. They can chase them, fetch them, and even just carry them around in their mouths. If you have a small dog, you might want to get them a mini ball that's easy for them to carry.
For larger breeds, consider getting a durable rubber ball that can withstand some tough chewing. Tug-of-war is another activity that many dogs enjoy. It's the perfect way to let out some energy and have some fun at the same time!
Just be sure to use a rope toy that's sturdy enough for your dog, you don't want it to break in the middle of the game! If your dog is more of a cuddler than a player, don't worry, there are still plenty of ways to keep them happy.
Dogs love nothing more than spending time with their favorite human companions. So snuggle up on the couch with your pup and enjoy some quality bonding time together.
What Dogs Like to Eat?
Dogs are carnivores, so their diet should consist mostly of meat. However, they can also benefit from eating some vegetables and fruits. Here are some examples of foods that dogs like to eat:
Meat: Dogs love meat and it should be the main component of their diet. You can feed them cooked chicken, beef, pork, lamb, etc.
Vegetables: Dogs can eat most vegetables, including carrots, green beans, broccoli, sweet potatoes, etc.
Fruits: Dogs can also enjoy fruits such as apples, bananas, watermelons (without seeds), strawberries, etc.
Conclusion
The author begins by discussing how dogs are pack animals and need to feel like they are part of a family in order to be happy. They need structure and routine in their lives and love having a job to do. Dogs also crave attention and affection from their humans and enjoy spending time playing and cuddling.
Most importantly, dogs need to feel safe and secure in their homes. When these basic needs are met, dogs can thrive and be wonderful companions.