There are a number of ways to sponsor a guide dog. The most common way is to make a monetary donation to an organization that trains and places guide dogs. Most of these organizations have websites where you can donate online.

You may also be able to sponsor a specific dog or puppy that is in training. Some organizations have programs where you can "adopt" a dog for a year and receive updates on the dog's progress. Guide dog schools usually rely on private donations to cover the cost of training which can be upwards of $50,000 per dog.
Find an organization that breeds and trains guide dogs
Inquire about becoming a sponsor
Choose a dog to sponsor
Make a donation to the organization in the amount specified for sponsoring a dog
Receive updates on the progress of your sponsored dog and, eventually, information on where the dog is placed with a human partner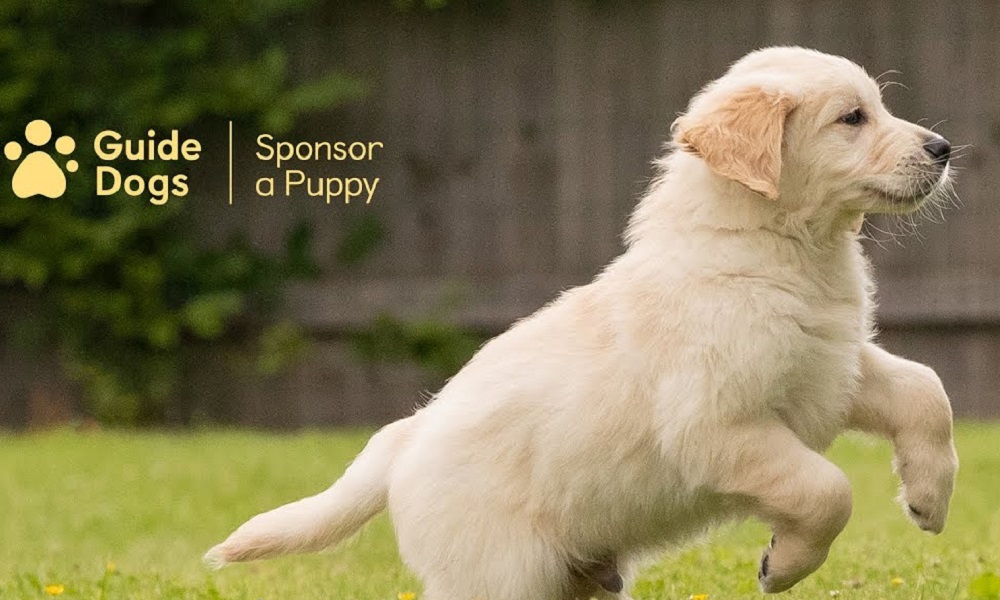 Guide Dogs
Guide dogs are specially trained assistance animals that help people who are blind or have low vision. These amazing creatures provide invaluable support and companionship, helping their humans to live more independently. There are a number of different organizations that train guide dogs, and the process typically takes around two years.

The dog and their human partner undergo an intensive training program together, learning how to work as a team. Once they have graduated, the pair will be able to go anywhere – from busy city streets to quiet country walks.
A guide dog can perform a range of tasks to help their human partner, such as alerting them to obstacles in their path, guiding them around changes in terrain, and providing reassurance when crossing busy roads.

They also offer much-needed emotional support, helping to reduce anxiety and loneliness. If you or someone you know could benefit from having a guide dog, there are a few things to consider before taking the plunge.
First of all, it's important to make sure you are physically able to take care of a dog – this includes being able to walk them on a daily basis and handle any medical needs they may have.

You will also need to be prepared for some lifestyle changes, as having a guide dog will mean making some adjustments in your everyday routine (such as always walking on the same side of the street).
Finally, you will need to have realistic expectations about what a guide dog can do – they are not miracle workers but simply another tool that can help you live your life more independently. If you think having a guide dog could be right for you or someone you know, get in touch with one of the many reputable organizations that provide this service.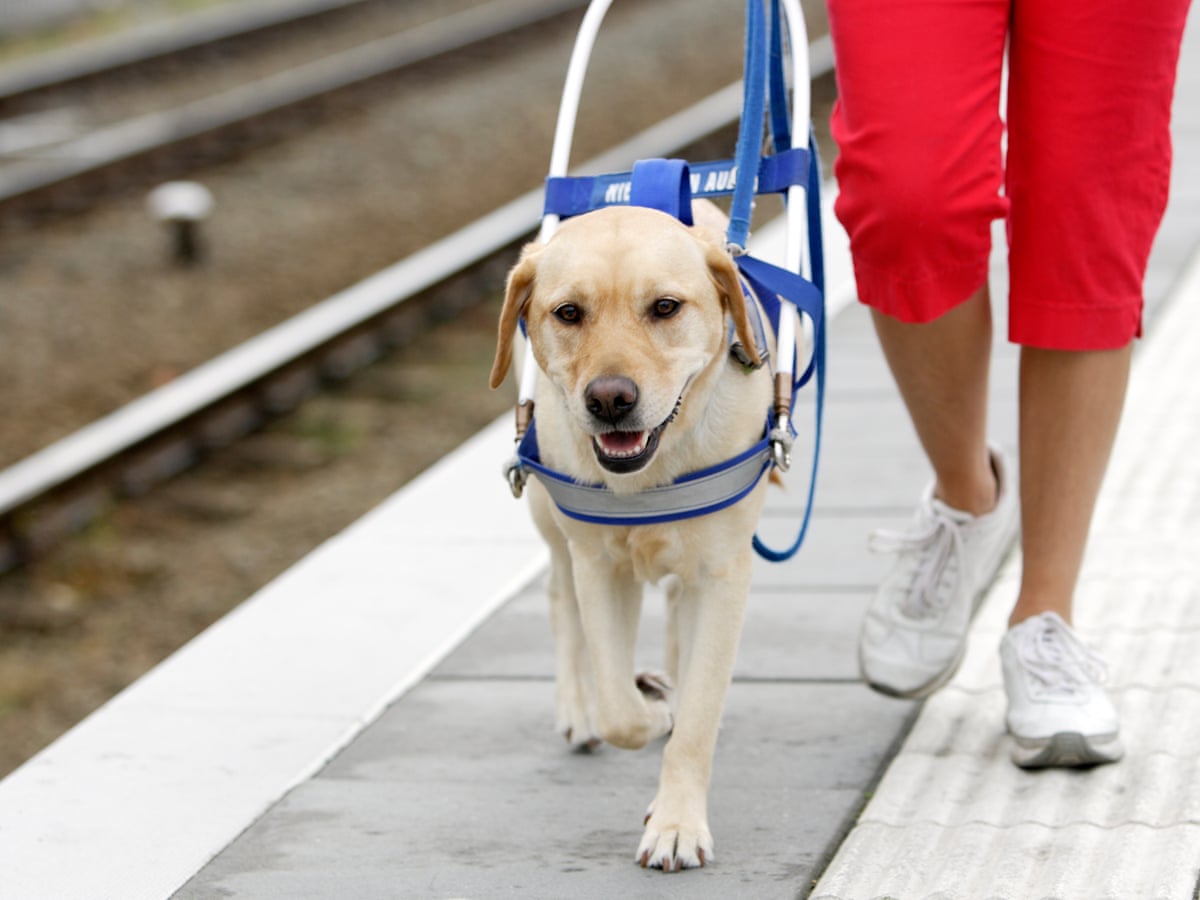 Credit: www.theguardian.com
How Do You Sponsor a Guide Dog Uk?
There are a few different ways that you can sponsor a guide dog in the UK. One way is to donate money to an organisation such as Guide Dogs UK. This will help to cover the cost of training and raising a guide dog puppy, as well as the costs of pairing them with a disabled person.

Another way to sponsor a guide dog is through volunteering your time. For example, you could become a puppy walker, which involves looking after a guide dog puppy until they are old enough to start their formal training.
This is a great way to socialise and train the puppies, and also provides invaluable support to the charity. If you have some spare cash, you could also consider buying items from the Guide Dogs UK online shop – all proceeds go towards funding the charity's work.
So why not treat yourself or someone else to some lovely guide dog-themed merchandise whilst knowing that you're helping out a very worthy cause?
Who Pays for a Guide Dog?
A guide dog is a specially trained service animal that helps people who are blind or have low vision. Guide dogs are usually provided free of charge to those who need them, but there are some costs associated with owning and caring for a guide dog. The main cost associated with owning a guide dog is the cost of training.

It takes about two years to train a guide dog, and the average cost of training is $50,000. Most of this cost is covered by donations, but there may be some out-of-pocket expenses for the individual receiving the dog. Once a guide dog is placed with its new owner, there are also ongoing costs associated with care and maintenance.

These costs can include food, vet bills, grooming, and other supplies. Many organizations that provide guide dogs also offer financial assistance to help cover these costs.
How Much are Guide Dogs Worth?
There's no question that guide dogs provide an invaluable service to those who are blind or have low vision. But how much are they actually worth? Well, the answer depends on a number of factors, including the specific training and skills of the dog, the needs of the individual owner, and the market conditions in any given area.

Generally speaking, however, most guide dogs are worth somewhere between $15,000 and $30,000. Of course, this is just a general range – some guide dogs may be valued at more or less depending on the individual circumstances.
And it's important to remember that while guide dogs can provide an incredible amount of assistance and independence, they are not a cure-all for blindness or low vision.

They require training and care just like any other pet, and they're not always perfect (they may bark at strangers or pull on their leash from time to time!). But for many people who are blind or have low vision, having a guide dog by their side is an invaluable asset – one that is well worth the cost.
How are Guide Dogs Rewarded?
Guide dogs are rewarded in a number of ways. The most common method is through food rewards, which usually come in the form of small treats that the dog can consume quickly.
Another way to reward a guide dog is through verbal praise and petting. This lets the dog know that it has done something good and encourages it to continue working hard.
Guide Dogs for the Blind Donations
Guide Dogs for the Blind is a nonprofit organization that provides guide dogs and training for people who are blind or have low vision. Guide Dogs for the Blind relies on donations to help fund its programs. There are many ways to donate to Guide Dogs for the Blind.

You can make a one-time donation, monthly donation, or tribute donation. You can also donate stock, planned giving, or include Guide Dogs for the Blind in your will or trust. Donations can be made online, by mail, or over the phone.
Guide Dogs Lottery
If you're looking for a fun and easy way to support a good cause, then look no further than the Guide Dogs lottery! For just £1 a week, you could be in with a chance of winning some amazing prizes, while also helping to fund vital training and support for guide dog owners.
The Guide Dogs lottery has been running for over 25 years, and has so far raised over £15 million to help support people with visual impairments.

Every week, there is a guaranteed jackpot of £1000, as well as a range of other great prizes up for grabs. And with odds of just 1 in 50,000 for winning the jackpot, it's certainly worth giving it a go! So why not sign up today and help make a difference?

It couldn't be easier – simply visit the Guide Dogs website or give them a call on 0845 600 6787.
Conclusion
There are a number of ways to sponsor a guide dog, which include making a monetary donation, volunteering your time, or donating supplies. Monetary donations can be made online or by mail, and all donations are tax-deductible.
Volunteers can help with everything from socializing puppies to raising funds for the organization. Finally, supplies such as food, toys, and leashes can be donated to help care for the dogs.