If you believe an aggressive dog poses a risk to public safety, you should report it to your local authority. In England and Wales, this is usually the council's environmental health department or animal warden service. You can find contact details for your local authority on GOV.UK.

When you call, the operator will ask for some information about the incident, such as:
When and where it happened
A description of the dog
The name and address of the owner, if known
Whether anyone was injured or threatened by the dog
You may be asked to give a written statement about what happened. The Council will use this information to decide whether further action is needed.
If you are worried about an aggressive dog in your neighborhood, you can report it to your local authority
First, try to talk to the owner of the dog and see if they are willing to do anything about the problem
If they are not, then you can proceed with reporting the dog
Take note of when and where the incidents occurred, as well as any other relevant information such as what the dog was doing (barking, growling, lunging etc) and whether there were any people or other animals nearby
Contact your local authority – this will usually be either the police or your council's animal warden service – and give them all of the relevant information
They may ask you to fill out a formal complaint form
How Do I Complain About an Aggressive Dog?
If you have been the victim of an aggressive dog attack or bite, there are a few steps you should take to ensure your safety and well-being and to also make sure the dog is held responsible for their actions.
1. The first step is to seek medical attention, even if the wound seems minor. Animal bites can easily become infected, so it's important to clean and dress the wound as soon as possible.

2. You should also save any clothes that were damaged in the attack, as they may be helpful evidence later on. Next, you should contact your local animal control agency and file a report. This will help create a record of the incident in case the dog attacks someone else in the future.

3. Be sure to include as many details as possible in your report, such as the time and location of the attack, descriptions of both the dog and its owner, and any witnesses who saw what happened.
You may also want to consider taking legal action against the dog's owner. In some states, "dangerous dog" laws allow victims of attacks to sue for damages even if the dog has never attacked anyone before.

4. An experienced personal injury lawyer can advise you on whether this option is available in your state and help you pursue compensation for your medical bills, lost wages, pain and suffering, and other damages.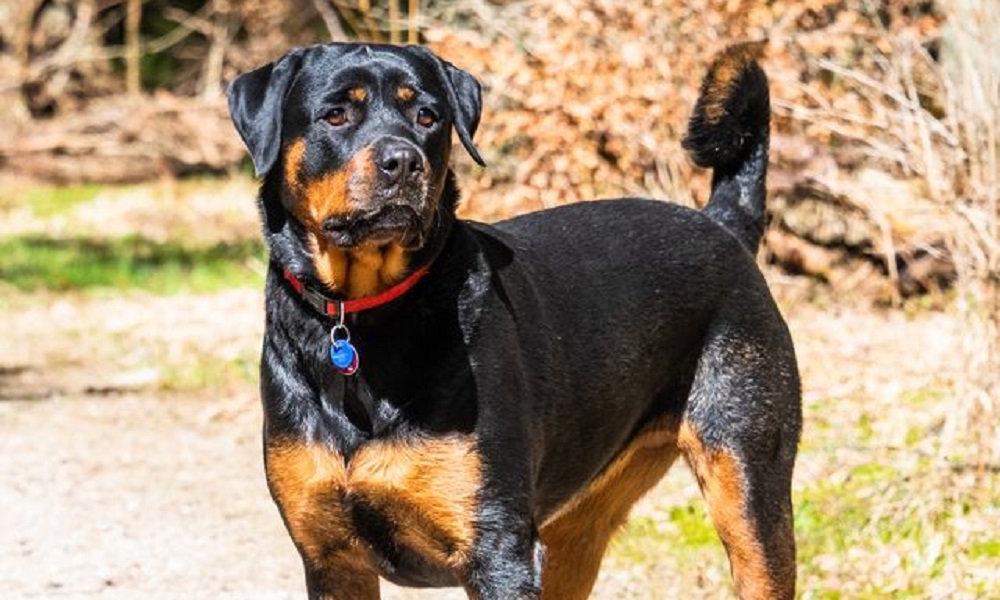 What Can I Do About My Neighbors Aggressive Dog?
There are a few things you can do if you have an aggressive dog for a neighbor. The first step is to try and talk to your neighbor about the problem. It's possible they may not even be aware of how their dog is behaving, and a friendly conversation could be all that's needed to resolve the issue.

If talking doesn't work, or if the situation is more serious, you can contact your local animal control office. They will be able to investigate the matter further and take appropriate action if necessary. In some cases, it may be best to simply avoid contact with the aggressive dog.

If you have small children or pets, it's probably not worth taking the risk of them being injured by the animal. Keep them inside when your neighbor's dog is out, and try to stay out of its way when you're both outside.
Of course, none of these solutions are guaranteed to work 100%, but they should help reduce the chances of you or your family being hurt by an aggressive dog.
What is Classed As a Dangerous Dog Uk?
There is no definitive answer to this question as it largely depends on interpretation. In the UK, there are a few different laws and regulations regarding dangerous dogs. The most well-known of these is the Dangerous Dogs Act 1991, which states that it is illegal to own certain types of dogs (pit bulls, Japanese Tosas, Fila Brasileiros, and Dogo Argentinos) without specific permission from the local authority.

However, this law has been criticized for being too vague and difficult to enforce. In general, any dog that poses a threat to public safety or causes alarm can be classed as dangerous. This includes aggressive dogs that attack people or other animals, as well as those that are kept in unacceptable conditions (e.g. chained up in a yard with no shelter).

It is also worth noting that even gentle breeds of dogs can be considered dangerous if they haven't been properly socialized or trained – for example, a large breed like a Labrador could easily knock over a small child if they jump up at them in excitement.
If you're ever unsure whether a particular dog poses a danger, it's always best to err on the side of caution and keep your distance. If you're concerned about a particular animal, you can always contact your local police force or animal welfare organization for advice.
Should You Report a Dog Attack Uk?
Yes, you should report a dog attack in the UK. By law, the owner of any dog that attacks someone is liable for damages. If the victim was bitten, he or she can sue for personal injury.

To win such a lawsuit, the victim must prove that the dog attacked without provocation and that the attack caused injuries. The victim must also show that the dog owner knew or should have known that his or her dog was dangerous.
For example, if the owner had previously been warned by animal control about the dog's aggressive behavior, he or she may be held liable even if the victim was not bitten.

If you are attacked by a dog, you should immediately seek medical attention and then contact your local police department to file a report. You should also try to get witness information from anyone who saw the attack. This information will be helpful if you decide to take legal action against the dog's owner.
Credit: www.youtube.com
RSPCA Report Dangerous Dog
The RSPCA has issued a report detailing the most dangerous dog breeds in Australia. The list includes the Australian Cattle Dog, Bullmastiff, Doberman Pinscher, German Shepherd, Great Dane, Greyhound, Pit Bull Terrier, and Staffordshire Bull Terrier. These dogs are all considered to be high-risk breeds that pose a danger to both people and other animals.

The report states that these dogs are often involved in serious attacks and can be difficult to control. They also have the potential to cause great harm if not properly trained and supervised. The RSPCA is urging people to think carefully before getting a dog of one of these breeds and to make sure they are prepared to handle the responsibility of owning such a potentially dangerous animal.
Animal Control Report Aggressive Dog
Animal control officers typically respond to aggressive dog calls in one of two ways. They may either attempt to catch the dog themselves, or they will contact the owner and ask them to leash and muzzle their pet. If officers are able to safely catch the aggressive dog, it will be brought to an animal shelter where it will be quarantined for 10 days.

During this time, the animal's behavior will be observed to see if it is a danger to public safety. If it is determined that the animal is not a danger, it may be released back to its owner. However, if the animal is deemed dangerous, it will likely be euthanized.

In some cases, an officer may contact the owner of an aggressive dog and ask them to leash and muzzle their pet. This is usually done when the officer believes that the dog poses a danger to public safety but does not want to have to quarantine or put down the animal.
If you are ever faced with an aggressive dog, do not try to approach or catch it yourself. Instead, call your local animal control office and let them handle the situation.
Report Dog Fouling to Council
No one likes to step in dog poo, yet it seems like an inevitability when living in a densely populated area. If you're tired of dodging dog mess on your daily walk, you can take action by reporting dog fouling to your local council. Most councils have a dedicated phone line or online form that you can use to report dog fouling.

When making a report, be sure to include as much detail as possible, such as the exact location of the offending mess and any identifying details about the owner (if known). Councils will then follow up with the owner if they are able to identify them. In some cases, councils may also issue fines for dog owners who fail to clean up after their pet.

So not only will you be doing your part to keep your neighbourhood clean, you may also be helping to deter others from letting their dogs foul in public areas!
Conclusion
If you witness an aggressive dog in the UK, it is important to report the incident to the local authorities. There are a few steps you can take to ensure that your report is as effective as possible. First, try to get a good description of the dog, including its breed, color, and any distinguishing features.

If you have photos or video footage of the incident, please include these when making your report. It is also helpful to provide as much information about the location and time of the incident as possible.