Dogs are intelligent creatures that are able to learn through a variety of methods. The most common method of learning for dogs is through operant conditioning, which is when an animal learns to associate a particular behavior with a desired outcome.
For example, if a dog wants to get a treat, he may learn that sitting down and waiting patiently will result in him getting the treat. Dogs can also learn through observational learning, which is when they watch another individual (usually another dog or their owner) performing a behavior and then copy it themselves.
Another way that dogs can learn is through classical conditioning, which is when an animal learns to associate a particular stimulus with a desired outcome. For example, if a dog sees his owner pick up the leash, he may learn that this means it's time for a walk. Dogs are very good at learning new things, and with the right training they can be taught just about anything you want them to do!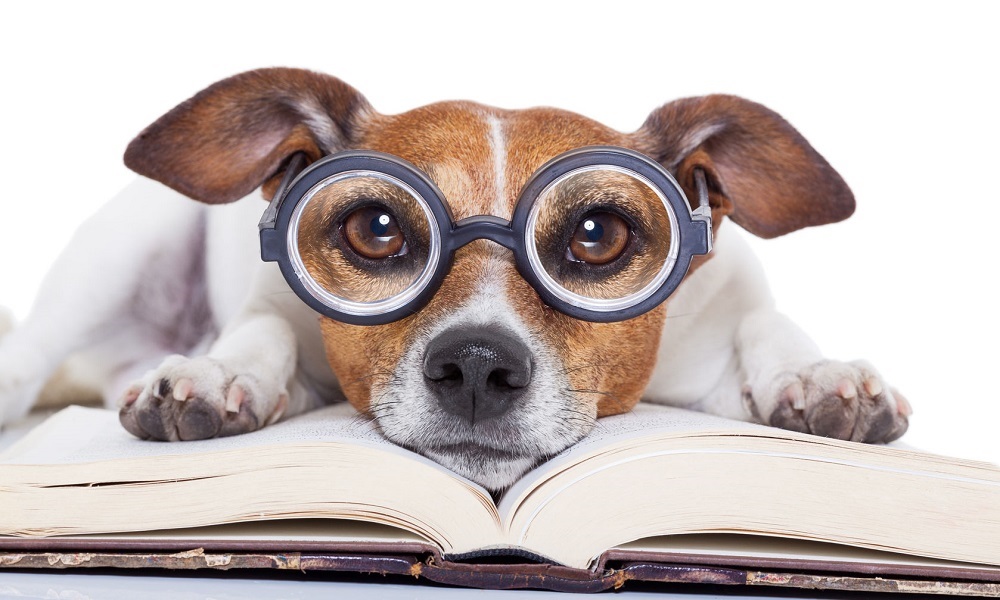 How Do Dogs Learn?
Dogs are one of the most popular pets in America and for good reason. They're loyal, loving, and make great companions. But did you know that dogs are also intelligent creatures?
In fact, they're capable of learning a variety of tricks and commands. So, how do dogs learn? There are several ways that dogs can learn. One way is through operant conditioning, which is when an animal learns to associate a certain behavior with a particular consequence.
For example, if a dog sits down and gets a treat, he'll quickly learn that sitting equals getting a tasty snack. This type of learning is often used by trainers to teach tricks or obedience commands. Another way that dogs learn is through classical conditioning, which is when an animal associates two different things together.
A famous example of this is Pavlov's Dog Experiment, in which Russian physiologist Ivan Pavlov conditioned a dog to drool whenever he heard a bell ring (the sound of the bell was paired with food).
After repeated trials, the dog began to drool at the sound of the bell even when there was no food around – he had learned to associate the two things together. Classical conditioning can also be used to help animals overcome fears or phobias (such as thunderstorm phobia).
What is the Best Way to Train a Dog?
There are many ways to train a dog, but some methods are more effective than others. The best way to train a dog depends on the dog's personality and the desired behavior. One common method of training is using positive reinforcement.
This means rewarding the dog for desired behaviors, such as sitting or staying. The rewards can be food, treats, toys, or praise. Another method is called negative reinforcement, which involves punishing the dog for undesired behaviors, such as jumping up or barking.
This can be done by scolding the dog or using an electronic collar to deliver a shock. Some trainers believe that punishment is not effective and can even make problems worse. Others believe that it is an important part of training and should be used in moderation.
Ultimately, it is up to the trainer to decide what methods to use based on their experience and the needs of the individual dog.
Why Do Some Dogs Seem to Learn More Quickly Than Others?
There are a number of reasons why some dogs seem to learn more quickly than others. One reason may be that they have a better understanding of the human language. Dogs with a good understanding of human language can pick up on cues and commands more easily.
Another reason may be that they are more food motivated. Dogs that are highly food motivated often learn new tricks and commands more quickly because they want the reward (food) that comes with completing the task.
Finally, some dogs simply have higher intelligence levels than others. These dogs are able to understand concepts more easily and therefore learn new things faster.
Are There Specific Things That All Dogs Must Learn in Order to Be Well-Behaved?
There are a number of things that all dogs must learn in order to be well-behaved. One of the most important things for dogs to learn is how to walk on a leash. This is important because it allows owners to take their dog out in public without having to worry about them running off or getting into trouble.
Dogs also need to learn basic obedience commands such as sit, stay, come, and down. These commands allow owners to have better control over their dog's behavior and can help prevent them from getting into dangerous situations.
Finally, it is also important for dogs to socialize with other dogs and people. This helps them become more comfortable around others and reduces the chances of them becoming aggressive or fearful.
Is There a Limit to What Dogs Can Learn?
There is no limit to what dogs can learn. Dogs are intelligent animals and have the ability to learn a wide variety of things. While some dogs may not be as willing or able to learn certain things as others, there is no limit to what they can ultimately learn if given the chance. With proper training and positive reinforcement, dogs can learn just about anything we ask of them.
How Dogs Learn Pdf
A dog's brain is constantly growing and developing, making them able to learn new things throughout their lifetime. Dogs learn best through positive reinforcement, where they are rewarded for desired behaviors.
However, dogs can also learn through negative reinforcement, where they are punished for undesired behaviors. One of the most important things you can do when teaching your dog is to be consistent with your commands and rewards.
Dogs thrive on routine and predictability, so if you are constantly changing up the way you train or reward your dog, they will have a harder time learning. It is important to be patient when training your dog, as rushing them or getting frustrated will only make the process harder for both of you.
There are a variety of ways to teach your dog new tricks or behaviors. One popular method is clicker training, where a small clicker device is used to mark desired behaviors. This method relies heavily on positive reinforcement, as the dog learns that the click sound means they are doing something right.
Other methods include using treats or verbal praise as rewards, or using leash corrections or scolding as punishment for undesired behavior. No matter what method you use to train your dog, remember that patience and consistency are key!
How Dogs Learn Book
Dogs have been our loyal companions for centuries, and they are constantly learning new things. Dogs learn in a variety of ways, but one of the most effective methods is through books. There are many different types of dog training books available, from simple obedience commands to more complex tricks and behaviors.
And while some dogs may be able to learn from just about any type of book, others may be better suited for certain kinds. For example, if you have a very intelligent dog who picks up on things quickly, an advanced trick book may be the way to go.
On the other hand, if your dog is a bit more slow-paced or easily distracted, a basic obedience book might be a better choice. No matter what type of book you choose, it's important to make sure that it's age and size appropriate for your dog.
You'll also want to look for one that uses positive reinforcement techniques such as treats or praise, this will help your dog stay motivated and engaged in the learning process. If you're not sure where to start, ask your veterinarian or local pet store for recommendations on the best dog training books for your pup.
How Do Dogs Learn Their Name?
Dogs are able to learn their name by associating the sound of their name with something positive, such as treats or attention. This process is known as operant conditioning and is how most animals, including humans, learn new information.
Dogs are also able to pick up on visual cues, so if you consistently use your dog's name when giving them affection or food, they will begin to understand that their name refers to them.
Conclusion
Dogs learn best through positive reinforcement, which means rewarding them for good behavior. This can be in the form of treats, petting, or verbal praise. Punishment, on the other hand, should be avoided as it can make dogs fearful and less likely to want to please their owners.
Training sessions should be short and sweet, with plenty of rewards given along the way. Consistency is key when teaching a dog new tricks or behaviors.