Dogs have been known to form strong attachments to their human companions. This phenomenon is called imprinting and it occurs when a dog bonds with the first person they meet during a critical socialization period.
Do dogs imprint on humans? It's a question that has long been debated by dog owners and experts alike. While there is no clear consensus, there are definitely some compelling arguments for both sides of the fence.
On one hand, you have those who believe that dogs do indeed imprint on humans. They argue that dogs are highly social creatures who form strong bonds with their pack members, and that includes the humans they live with. They point to stories of dogs who have gone above and beyond to protect their human family members, even in the face of danger.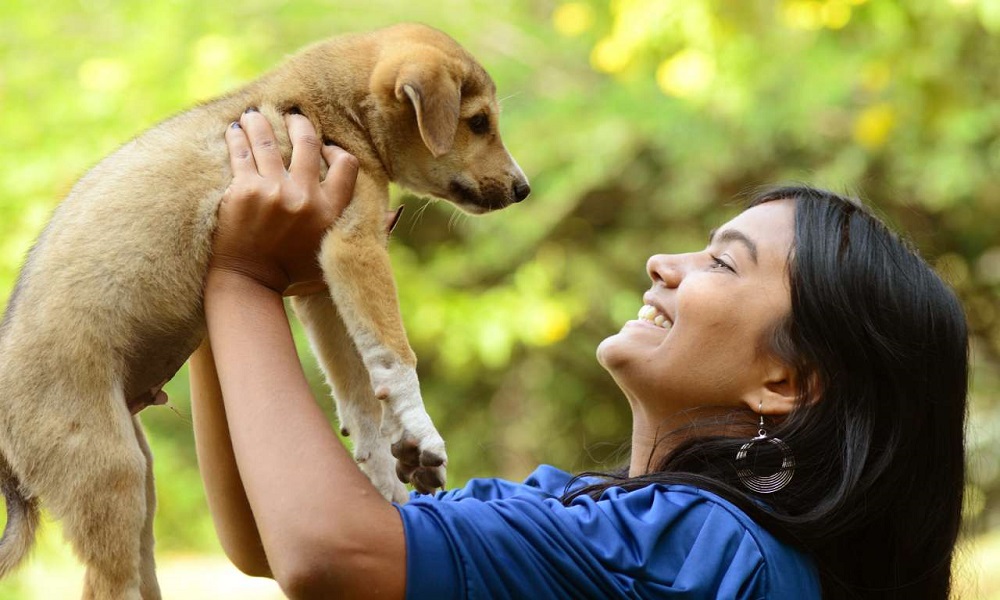 To them, this is proof that dogs see us as more than just another animal they see us as part of their pack. On the other hand, you have those who believe that dogs don't imprint on humans specifically, but rather on whoever provides them with food, shelter, and love.
In other words, they argue that it's not necessarily the human-dog bond that's important to dogs, but rather any type of strong bond they form with another creature. This may explain why we often see such close relationships between dogs and their caretakers, regardless of whether or not those caretakers are human. So what's the truth? Unfortunately, there's no easy answer.
The reality is likely somewhere in the middle while Dogs may not technically "imprint" on humans in the same way they would another dog, it's clear that they do form incredibly strong bonds with us nonetheless. So if you're looking for a furry friend who will always be loyal and loving, a dog is probably your best bet!
How Do You Know If a Dog Imprinted on You?
If you're wondering whether or not a dog has imprinted on you, there are some telltale signs to look for. For starters, an imprinted dog will often follow you around everywhere you go. They'll be glued to your side and want to be near you at all times.
Additionally, they may show signs of separation anxiety when you leave them alone, as they've come to rely on your presence for comfort and security. Imprinted dogs also tend to be more attached to their human companions than other dogs; they may even view you as part of their pack.
So if your furry friend seems unusually devoted to you, it's likely that they've imprinted on you and consider you part of their family.
Can a Dog Imprint on a Person?
Yes, a dog can imprint on a person. This usually happens during the first few weeks of a puppy's life, when they are most impressionable. The dog will form a strong attachment to the person they spend the most time with and look to them for guidance and leadership. This bond can be very beneficial for both the dog and the owner, providing companionship and security.
Do Dogs Pick a Favorite Person?
While it may seem like our furry friends have a "type," the truth is that they usually just form strong bonds with whoever is taking care of them the most. In other words, your dog's favorite person is probably whoever is feeding them, walking them, and spending the most time with them.
Of course, there are exceptions to this rule sometimes a dog will develop a strong bond with someone even if they're not the primary caregiver.
But in general, dogs tend to gravitate toward whoever is showing them the most love and attention. So if you want to be your dog's favorite person, make sure you're giving them plenty of food, exercise, and cuddles!
What Does It Mean When a Dog Imprints on a Human?
A dog imprinting on a human is when the dog regards the human as its mother. This usually happens during the critical socialization period, which is between 3 and 12 weeks of age. Imprinting is thought to be an innate behavior, meaning that it's not something that the dog learns.
During this period, puppies are particularly receptive to new experiences and impressions. If they have positive experiences with humans, they're more likely to see them as a source of comfort and security. As a result, they may become more attached to their human caretakers and less fearful of other people.
Not all dogs will imprint on humans, but those who do often form strong bonds with their owners. Dogs who imprint on their owners may follow them around constantly, seek out physical affection, and become anxious or depressed when separated from them.
While this level of attachment can be rewarding for both owner and dog, it's important to remember that dogs are still individuals with their own needs and preferences.
Just because a dog has imprinted on you doesn't mean that you should neglect its exercise, socialization, or other basic needs!
Signs Your Dog Imprinted on You
If you're like most dog owners, you probably think of your furry friend as a member of the family. But did you know that your dog may have actually imprinted on you? Imprinting is a process whereby an animal develops a strong attachment to another individual, usually during its formative years.
And while it's most commonly associated with ducks and geese, dogs can do it too. So how can you tell if your dog has imprinted on you? Here are some signs to look for:
Your Dog Is Always Following You Around One surefire sign that your dog has imprinted on you is if they are always following you around, even when they don't have to.
If your pup seems to be glued to your side, it's likely because they see you as their protector and want to stay close.
Your Dog Is Extremely Attached to You not only follows you around but also seems overly attached to you, this is another sign of imprinting.
Dogs who imprint tend to become very attached to their "imprintee" and may experience separation anxiety when they're away from them. This means that they may whine, pace, or even become destructive when left alone.
Get more: Is Edamame Good for Dogs
Can Dogs Imprint on More Than One Person?
Dogs are social creatures that thrive on companionship. As such, it's not surprising that they can form strong bonds with more than one person. This is known as imprinting and it allows dogs to develop a sense of security and belongingness with multiple people.
While all dogs have the ability to imprint, some breeds are more prone to it than others. For example, herding breeds like German Shepherds and Border Collies are often very attached to their owners and may even view them as part of their flock.
Similarly, hunting breeds like Labrador Retrievers and Beagles often bond closely with one person in the household and may be less likely to accept others.
That said, any dog has the potential to imprint on more than one person if given the chance. The best way to encourage this is by ensuring that your dog has plenty of positive experiences with different people from an early age.
This could include taking them for walks with different people, having visitors over frequently, or enrolling them in doggy daycare where they'll interact with many different people on a daily basis.
If you have a dog that seems particularly attached to one person, don't worry there's still hope for them to form bonds with other family members or friends. Just make sure to give them plenty of time and patience while they adjust!
Conclusion
It is commonly believed that dogs imprint on their owners, or the first person they meet after being born. However, a new study suggests that this might not be the case. The study found that puppies who were raised by humans did not seem to form any sort of special attachment to them.
Instead, the puppies appeared to bond with all people equally. This research indicates that dogs may not be as loyal to their owners as we thought and that they are more likely than we realized.