The answer is yes! Bepanthen can be safely used on dogs to treat a variety of skin conditions. Bepanthen is a topical ointment that is commonly used to treat minor cuts, scrapes, and burns. It is also often used to help heal diaper rash in babies. Keep in mind:
Bepanthen is a topical ointment that can be used to help heal minor cuts, scrapes, and burns on dogs
Apply a small amount of the ointment to the affected area and massage it in gently
Repeat this process once or twice daily until the wound has healed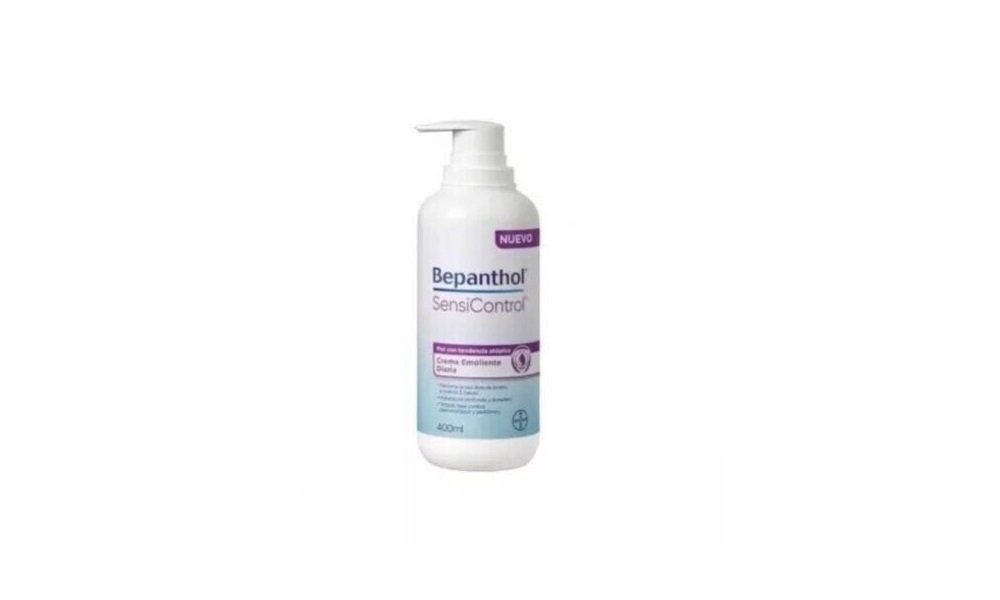 How to Use a Bepanthen on Dogs?
Bepanthen is a skin care ointment that is sometimes used on dogs for various skin issues, such as minor cuts, scrapes, and skin irritations.
Before using Bepanthen or any other over-the-counter product on your dog, it's essential to consult with a veterinarian to ensure it's safe and appropriate for your dog's specific condition. If your vet approves the use of Bepanthen, here's how to apply it:
Materials You'll Need:
Bepanthen ointment
Clean, dry cloth or gauze pad (for cleaning, if necessary)
Mild pet shampoo (if cleaning is needed)
Warm water (if cleaning is needed)
A muzzle or assistance (if your dog is likely to resist)
Steps:
Prepare the Area: If the area where you plan to apply Bepanthen is dirty or has debris, gently clean it first. Use a clean, damp cloth or gauze pad to clean the area with warm water. You can also use a mild pet shampoo if necessary. Pat the area dry with a clean, dry cloth.
Wash Your Hands: Always start with clean hands to avoid introducing bacteria to the area.
Apply Bepanthen: Take a small amount of Bepanthen ointment and apply it directly to the affected area. Use a thin layer and spread it evenly.
Massage Gently: Gently massage the ointment into the skin, ensuring that it covers the entire affected area. Be gentle to avoid causing discomfort to your dog.
Monitor Your Dog: Keep an eye on your dog to make sure they don't lick or rub the treated area excessively. Bepanthen is safe if ingested in small amounts, but licking it off may reduce its effectiveness.
Reapply as Needed: Follow your veterinarian's instructions regarding how often to apply Bepanthen. Typically, it's applied 2-3 times a day or as recommended by your vet.
Prevent Your Dog from Licking: If your dog tends to lick the treated area excessively, you may need to use an Elizabethan collar (cone) to prevent access to the area until it heals.
Remember that while Bepanthen can be useful for minor skin issues, it should not replace professional veterinary care for more serious skin conditions or injuries.
Side Effects of Using Bepanthen for Dogs
Bepanthen is generally considered safe for use on dogs when used as directed and under the guidance of a veterinarian. It is a skincare ointment commonly used for various minor skin issues, such as cuts, scrapes, and irritations.
When used appropriately, side effects are rare, but they can occur in some cases. Here are potential side effects to be aware of when using Bepanthen on dogs:
Allergic Reactions: While rare, some dogs may be sensitive or allergic to the ingredients in Bepanthen. Signs of an allergic reaction may include redness, itching, swelling, hives, or rash. If you notice any of these symptoms after applying Bepanthen, discontinue use and take the necessary steps.
Excessive Licking: Dogs may be tempted to lick the area where Bepanthen has been applied. While the ointment is generally safe if ingested in small amounts, excessive licking may lead to gastrointestinal upset, such as vomiting or diarrhea.
Ineffective Treatment: Bepanthen is designed for minor skin issues, and it may not be effective for more serious or deep wounds. If the ointment is not helping the condition improve or if the issue worsens despite treatment, consult your veterinarian for a more appropriate treatment plan.
Secondary Infections: In some cases, if a wound or skin issue is not properly cleaned and treated, it can become infected. Bepanthen alone may not prevent or treat infections, so it's crucial to follow proper wound care protocols and seek veterinary attention if an infection is suspected.
Areas of Application of Bepanthen for Dogs
Bepanthen is a skin care ointment that is sometimes used on dogs for various minor skin issues, cuts, scrapes, and irritations. It is typically safe for use on the following areas of a dog's body:
Cuts and Abrasions: Bepanthen can be applied to minor cuts, scrapes, and abrasions on the dog's skin. It helps create a protective barrier and may promote healing.
Hot Spots (Acute Moist Dermatitis): Hot spots are areas of acute skin irritation and inflammation that are often accompanied by itching and hair loss. Bepanthen can be applied to these areas to soothe the skin and provide relief.
Dry or Chapped Skin: If your dog has dry or chapped skin, Bepanthen can help moisturize and alleviate discomfort.
Irritated or Red Skin: Bepanthen can be used on areas of irritated or red skin to help reduce inflammation and calm the skin.
Scabs: After a scab has formed on a healing wound, applying Bepanthen can help keep the area moisturized and prevent further irritation.
Skin Folds: In dogs with skin folds, such as bulldogs or shar-peis, Bepanthen can be applied to prevent chafing and skin irritation in these areas.
Minor Skin Rashes: Bepanthen can be used on mild skin rashes to provide relief and help soothe the affected area.
What Human Creams Are Safe for Dogs?
There are a number of human creams that are safe for dogs. This includes hydrocortisone cream, calendula cream, and Manuka honey cream. These creams can be used to treat a number of conditions, including skin irritations, wounds, and hot spots.
Can You Put Nappy Cream on a Dog?
Yes, you can put nappy cream on a dog. Nappy cream is typically used to soothe and protect babies' skin, but it can also be beneficial for dogs. If your dog has dry, irritated skin, nappy cream can help to moisturize and protect their skin.
What Antiseptic Cream Can I Use on My Dog UK?
There are a few different types of antiseptic creams that can be used on dogs in the UK. The most common and widely available type is Betadine, which is an iodine-based antiseptic cream. It is effective against a wide range of bacteria and fungi and can be used on minor cuts, scrapes and bites.
Another option is chlorhexidine gluconate, which is an antimicrobial agent that is effective against a broad range of bacteria, including MRSA. This type of antiseptic cream can be found in most pharmacies in the UK.
What is the Best Healing Cream for Dogs?
There are a lot of different healing creams on the market for dogs, and it can be hard to know which one is best for your pup. We've done the research for you and found that the best healing cream for dogs is Paw Rescue by Natural Dog Company.
This cream is made with 100% natural ingredients like shea butter, coconut oil, and lavender oil, which work together to soothe and heal your dog's skin.
It's also free of artificial fragrances, sulfates, parabens, phthalates, petrochemicals, GMOs, synthetic dyes, or triclosan, so you can feel good about using it on your furry friend.
Plus, it comes in a convenient pump bottle so you can easily apply it to your dog's skin as needed.
Is Bepanthen Toxic?
Most people are familiar with the products that are marketed under the name Bepanthen. These products have been around for many years and are used by millions of people every day. The main ingredient in these products is dexpanthenol, which is a derivative of pantothenic acid.
Dexpanthenol is not considered to be toxic when used as directed. However, there have been some reports of adverse effects associated with the use of these products.
My Dog Ate Bepanthen
If your dog has ingested a small amount of Bepanthen, it is generally not considered toxic, and the risk of serious harm is low. Bepanthen is a skin care ointment that is used topically and is not intended for ingestion.
However, if you are concerned about your dog's health or if they ingested a significant amount of Bepanthen, it's a good idea to take the following steps:
Contact a Veterinarian: Call your veterinarian or an emergency veterinary clinic for guidance. They can provide advice based on your dog's size, the amount ingested, and your dog's overall health.
Provide Information: Be prepared to provide information about the type and amount of Bepanthen your dog ingested, as well as your dog's age, weight, and any preexisting medical conditions.
Observe Your Dog: Keep a close eye on your dog for any signs of unusual behavior, vomiting, diarrhea, or distress. If you notice any concerning symptoms, report them to the veterinarian.
In most cases, ingesting a small amount of Bepanthen is unlikely to cause serious harm to your dog.
Can I Use Savlon on My Dog?
If your dog has a minor cut or wound, you may be wondering if Savlon is safe to use. The short answer is yes, it is generally safe to use Savlon on dogs.
However, there are a few things to keep in mind before using this product on your pup.
Savlon is an antiseptic cream that contains two active ingredients: chlorhexidine gluconate and lidocaine hydrochloride.
Chlorhexidine gluconate is an antibacterial agent that helps to kill bacteria and prevent infections.
Lidocaine hydrochloride is a local anesthetic that numbs the area where it is applied.
When used as directed, Savlon is safe for most dogs. However, it should not be used on open wounds or cuts that are more than 1 inch long. It also should not be used on dogs with known allergies to either of the active ingredients.
If you are unsure whether or not your dog has any allergies, it is always best to check with your veterinarian first. To use Savlon on your dog, simply apply a small amount of the cream to the affected area 2-3 times per day. Be sure to avoid contact with the eyes, nose, and mouth.
Can I Put Bepanthen on My Dog's Bum?
Yes, you can apply Bepanthen to your dog's anal area for specific skin issues or discomfort in that area. The anal area can be prone to irritations and minor skin problems, and Bepanthen's soothing properties can help alleviate discomfort.
Can You Use Bepanthen on Dog's Face?
While Bepanthen is generally considered safe for minor skin issues and irritations, the dog's facial area is sensitive and close to the eyes, nose, and mouth.
Before applying the product to your dog's face, follow the appropriate application method and dosage to ensure the safety and comfort of your dog.
Additionally, be mindful to prevent your dog from licking or rubbing the treated area, as Bepanthen ingestion can cause gastrointestinal upset.
Conclusion
The answer is yes, Bepanthen can be used on dogs. However, it is important to note that the ointment should not be applied directly to an open wound or sore.
Bepanthen is a popular ointment that is used to treat minor skin irritations, cuts, and scrapes. It is also effective in preventing diaper rash. Many pet owners are wondering if Bepanthen can be used on their dogs.
Instead, it should only be applied to the healthy skin surrounding the wound or sore. This will help to protect the wound or sore from further irritation and will also speed up the healing process.