While the blueberries in muffins are generally safe for dogs, the other ingredients can be problematic. Muffins often contain sugar, which should be given to dogs in moderation, and flour, which can be difficult for some dogs to digest and may lead to gastrointestinal upset.
Additionally, commercially produced muffins may include additives and preservatives that are not ideal for canine consumption. If you want to share blueberries with your dog, it's best to offer them fresh or as part of homemade dog-friendly treats.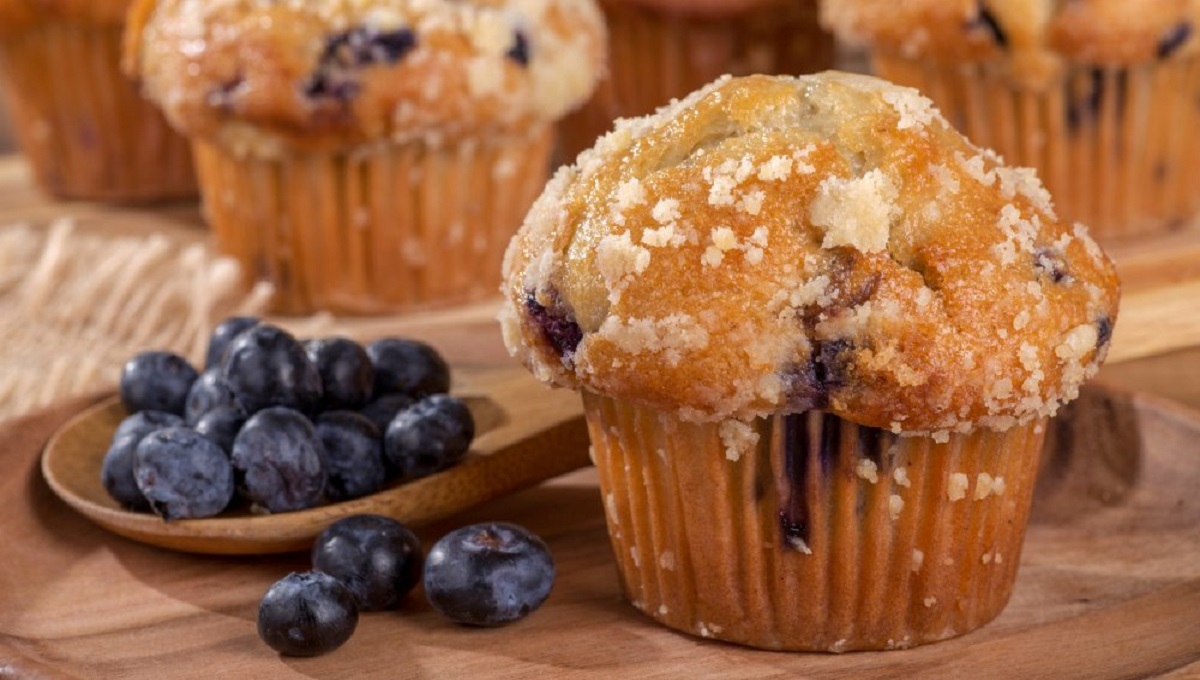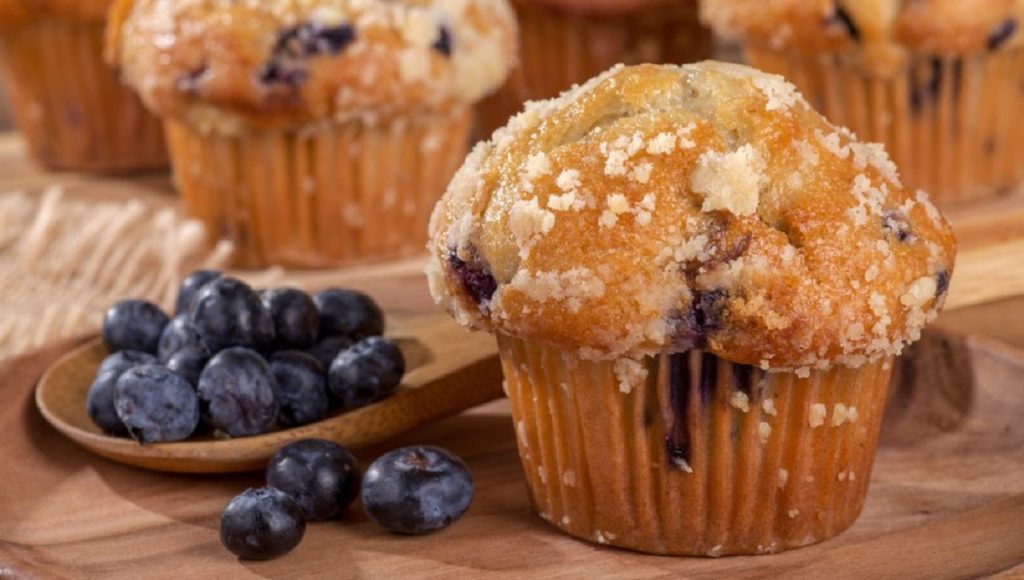 What Happens If a Dog Eats a Muffin
The consequences of a dog eating a muffin depend on the ingredients of the muffin, the size of the dog, and the quantity consumed. Here are some possible outcomes:
Gastrointestinal Upset: Muffins typically contain flour, sugar, and sometimes dairy products, which can be difficult for some dogs to digest. Consumption of muffins may lead to symptoms of gastrointestinal upset, including vomiting and diarrhea.
Weight Gain: Muffins are often high in calories and sugar, which can contribute to weight gain and obesity in dogs if consumed regularly or in large quantities.
Xylitol Toxicity: If the muffin is sweetened with xylitol, a sugar substitute commonly found in sugar-free products, it can be extremely dangerous for dogs. Xylitol ingestion can lead to a rapid release of insulin, causing a severe drop in blood sugar (hypoglycemia), which can be life-threatening.
Chocolate or Raisin Muffins: If the muffin contains chocolate or raisins, these ingredients are toxic to dogs. Chocolate can cause symptoms such as vomiting, diarrhea, and even seizures or death in severe cases. Raisins can lead to kidney failure in some dogs.
Allergies: Dogs can develop allergies to certain ingredients in muffins, such as wheat or dairy. Allergic reactions may manifest as skin issues, itching, or gastrointestinal problems.
If your dog has ingested a muffin, it's essential to monitor them for any signs of distress or illness and contact your veterinarian for guidance. If you know the muffin contained xylitol, chocolate, raisins, or other toxic ingredients.
What Kind of Muffins Can Dogs Eat
When it comes to muffins that dogs can eat, it's essential to consider ingredients that are safe and healthy for canine consumption.
While muffins are not a staple of a dog's diet and should be given in moderation, here are some types of muffins that can be more dog-friendly:
Plain or Unflavored Muffins
Muffins made with basic ingredients like plain flour, eggs, and water can be safe for dogs when given in moderation. These muffins should not contain any added sweeteners, spices, or flavorings.
Blueberry Muffins
Blueberry muffins can be a better option than other flavored muffins because blueberries are generally safe for dogs to consume. Ensure the muffins do not contain toxic ingredients like xylitol, chocolate, or raisins.
Peanut Butter Muffins
Muffins made with natural, unsweetened peanut butter can be a tasty and safe treat for dogs. Peanut butter is often enjoyed by dogs, and it can be used as an ingredient in homemade muffins.
Carrot Muffins
Carrot muffins, without added sugar or harmful spices, can be a nutritious option for dogs. Carrots are a healthy vegetable that some dogs enjoy.
Homemade Dog Muffins
You can make muffins specifically designed for dogs using dog-friendly ingredients. These can include whole wheat flour, oats, carrots, unsweetened applesauce, and a small amount of honey or peanut butter.
Are Blueberries Safe for Dogs to Eat?
Yes, blueberries are safe for dogs to eat, and they can even offer several health benefits. Blueberries are a nutritious and dog-friendly fruit that is low in calories and high in antioxidants, fiber, and essential vitamins.
Can Dogs Eat Blueberry Cake?
If you're wondering whether it's safe to share your blueberry cake with your furry friend, the answer is yes! Dogs can safely eat blueberry cake as long as it does not contain any ingredients that are harmful to them.
While blueberries are packed with nutrients that are good for dogs, including fiber, vitamins C and K, and manganese, too much of a good thing can cause an upset stomach. So, it's best to give your dog only a small piece of cake or muffin that contains blueberries.
Can Dogs Eat Blueberries?
Yes, dogs can eat blueberries in moderation. Blueberries are a healthy and safe treat for most dogs. They are low in calories and high in antioxidants, fiber, and various vitamins. Blueberries can be a tasty and nutritious addition to your dog's diet.
Can Dogs Eat Blueberry Pancakes?
No, dogs should not eat blueberry pancakes. While blueberries themselves are generally safe for dogs in moderation, pancakes often contain ingredients like flour, sugar, and butter, which can be harmful to dogs. These ingredients are high in calories and can lead to obesity and digestive issues in dogs.
Additionally, the syrup and toppings on pancakes may contain ingredients that are not safe for dogs. It's best to stick to a balanced diet of dog-friendly foods for your pet's health and well-being.
Conclusion
Dogs should not eat blueberry muffins. These muffins often contain ingredients like sugar, flour, and potentially harmful additives, which can be unhealthy and even toxic to dogs. It's best to stick to dog-friendly treats and avoid sharing blueberry muffins with your pet.