Raw potatoes can be potentially harmful to dogs due to their solanine content, which can cause digestive upset and other health issues. While small amounts of cooked and plain potatoes are generally safe for dogs, it's crucial to avoid feeding them raw potatoes.
The cooking process helps break down the harmful solanine compounds and makes potatoes a safer and more digestible option for your canine companion.
Always consult with your veterinarian for specific dietary advice and to ensure that potatoes are appropriate for your dog's individual needs and overall balanced diet.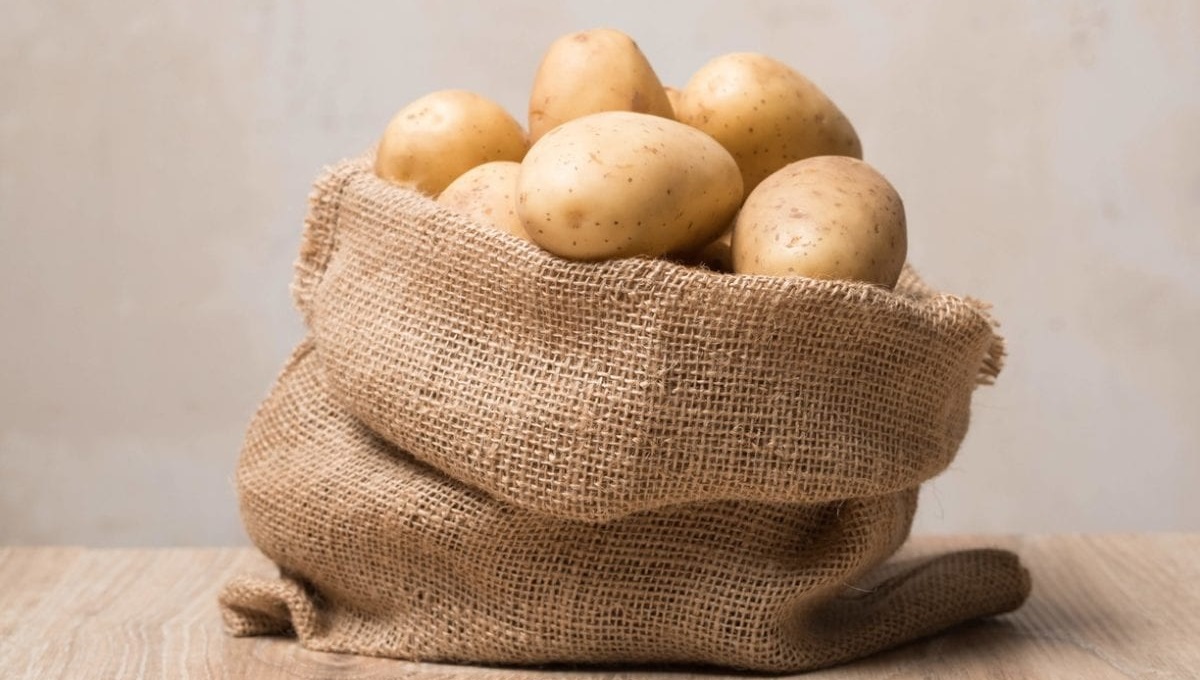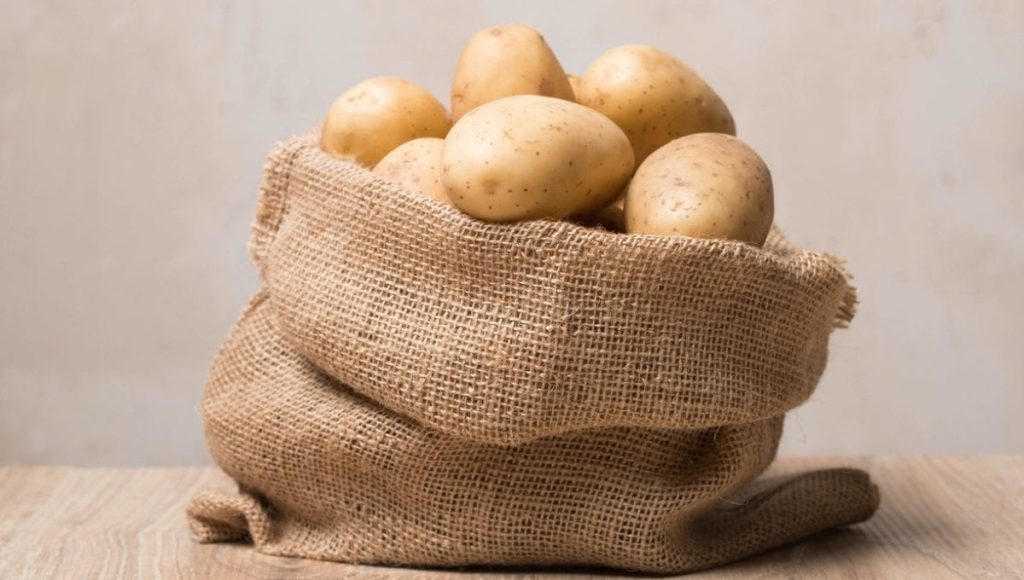 What Happens If My Dog Eats Raw Potatoes?
If your dog eats raw potatoes, it can potentially lead to various issues due to the presence of solanine, a naturally occurring toxic compound found in raw potatoes. Some of the potential consequences of a dog consuming raw potatoes include:
Digestive Upset

: The most common issue is gastrointestinal distress, which can include symptoms like vomiting, diarrhea, abdominal pain, and bloating.
Risk of Choking

: Raw potatoes are hard and can pose a choking hazard, especially for small dogs.
Toxicity

: Dogs may experience solanine toxicity, which can lead to more severe symptoms, including drooling, lethargy, confusion, and incoordination.
Interference with Nutrient Absorption

: Raw potatoes contain enzyme inhibitors that can interfere with nutrient absorption in the digestive tract, potentially affecting your dog's overall nutrition.
Allergic Reactions

: In rare instances, dogs might have allergic reactions to potatoes, which can result in itching, hives, or swelling.
If your dog has ingested raw potatoes and you notice any unusual symptoms or signs of distress, it's essential to contact your veterinarian for guidance.
Are Cooked Potatoes Bad for Dogs?
Cooked potatoes are not necessarily bad for dogs, but they can be if they are not cooked properly. Undercooked potatoes can contain toxins that can make your dog sick, so it is important to make sure they are cooked all the way through before feeding them to your pup.
Additionally, potatoes should not be the only thing your dog is eating as they do not provide all of the nutrients a canine needs to stay healthy.
A diet that consists mostly of or only potatoes can lead to malnutrition and other health problems in dogs. If you want to include cooked potatoes in your dog's diet, talk to your veterinarian first and then cook them thoroughly before serving.
Why Would a Dog Eat a Raw Potato?
Dogs may occasionally eat a raw potato out of curiosity or for various reasons, but it's generally not a common or advisable behavior. Some possible reasons why a dog might eat a raw potato include:
Curiosity

: Dogs often investigate their surroundings with their mouths, and they might be attracted to the texture or smell of a raw potato, leading them to taste it.
Hunger

: If a dog is hungry and unable to access their regular food, they might resort to eating whatever is available, including a raw potato.
Boredom

: Dogs can chew on or consume non-food items when they are bored, and a potato may serve as an interesting distraction.
Accidental Access

: Dogs might inadvertently come across a raw potato left within their reach and decide to explore it.
It's essential to discourage your dog from eating raw potatoes due to the potential health risks associated with the solanine content.
How Much Solanine is Toxic to Dogs?
The amount of solanine that can be toxic to dogs can vary depending on the individual dog's size, age, and overall health.
Solanine is a naturally occurring toxic compound found in various members of the nightshade family, including potatoes, especially when they are green or sprouted.
Symptoms of solanine toxicity in dogs can include gastrointestinal upset, drooling, lethargy, confusion, and incoordination.
My Dog Ate Raw Potato What Do I Do?
If your dog has eaten raw potato, here's what you should do:
Assess the Situation: First, assess how much raw potato your dog has consumed and whether they are showing any immediate distress or symptoms. Note the quantity eaten, if possible.
Monitor Your Dog: Keep a close eye on your dog for any changes in behavior or health. If they show signs of distress, contact your veterinarian promptly.
Prevent Further Access: Ensure that your dog can't access any more raw potatoes or other potentially harmful foods.
Conclusion
Raw potatoes are not advisable for dogs due to the presence of solanine, a toxic compound that can lead to digestive upset and other potential health issues.
The cooking process helps break down solanine and makes potatoes a safer and more digestible option for dogs.
It's important to avoid feeding dogs raw potatoes and instead offer them cooked, plain potatoes in moderation, provided they are prepared without harmful additives or seasonings.